All plugins
Plugin version: 1.8 from 25.11.2020
MyChat Client minimal version: 8.2
Developer: Alexey Pikurov / Network Software Solutions
Download MyChat VNC Server
Download MyChat VNC Client
MyChat VNC
---
This VNC plug-in uses free UltraVNC software for remote control organization.VNCClient must be installed on computers, from which administration will take place and VNCServer which will be administrated.

UltraVNC software can be used with the kind permission of its developers. It's absolutely free.
It should be said that the plugin is quite powerful and you have to use it with some caution. To ensure MyChat Server security you can enable special rules, which can allow or forbid plugins usage.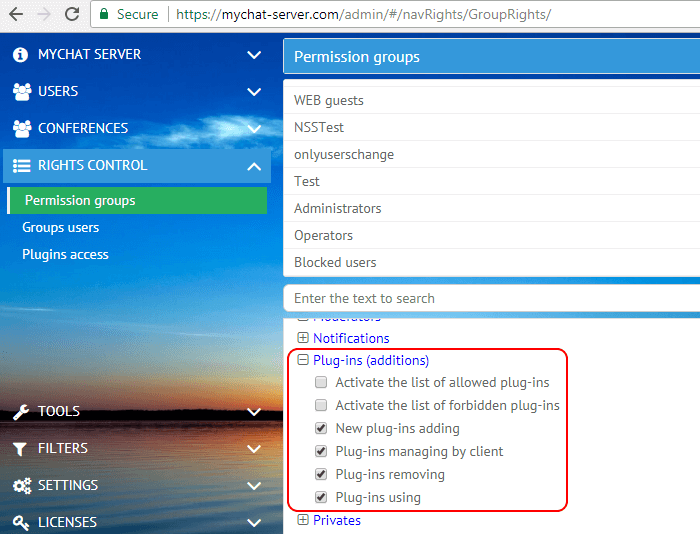 The list of allowed and forbidden plugins can be edited from a context menu, by clicking on the mouse right button.
How does it work?
---
Choose a user you need in the chat and right-click on him (in the contact list, channels, private chats, everywhere where you can right-click user context menu):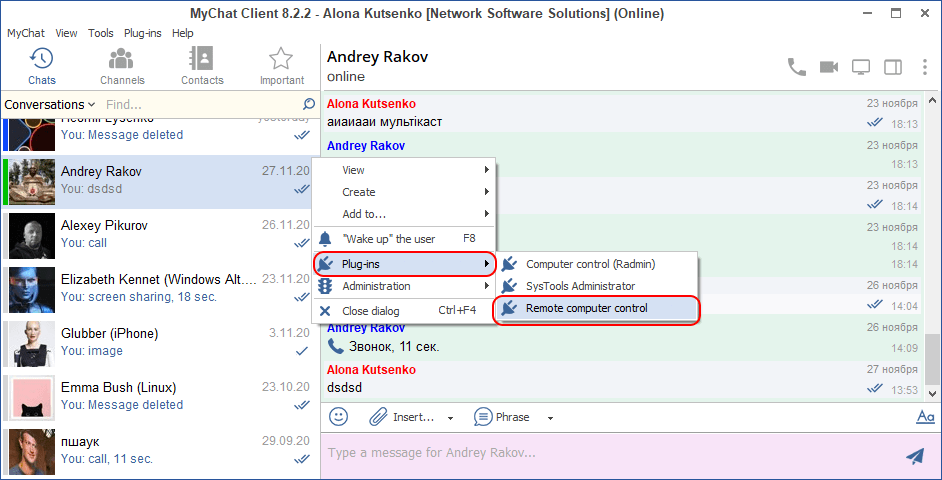 Click on the "Remote computer control" and here you go: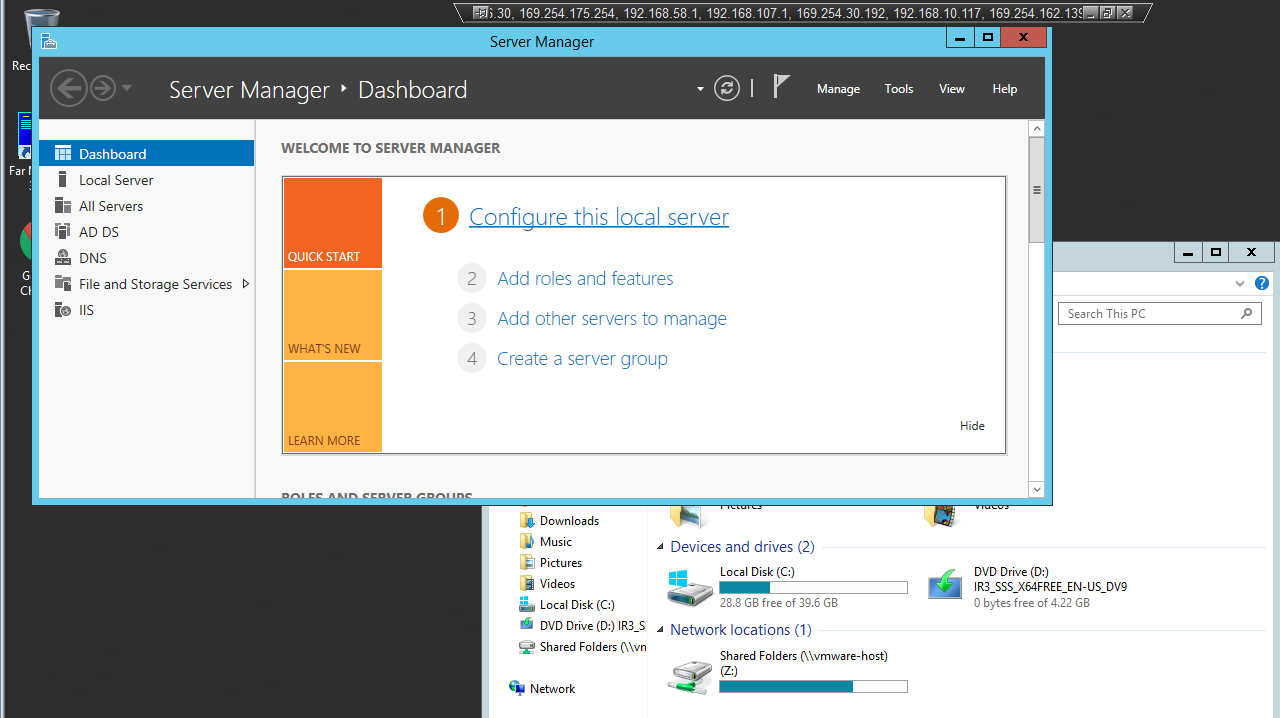 We get a picture from a remote computer, we can move its mouse, type on its keyboard, as same as its user can do by sitting at this computer. If a remote user does something on the computer it will be immediately shown on your screen too.
This technology is perfect for support engineers, remote education, and other tasks that require user presence to see his computer screen. With this plugin, you can do this directly from your workplace.
Setting up the plugin
---
The plugin can be set up not only for the remote computer control (when the mouse and keyboard are intercepted), but for a simple viewing too. You can also set up transmitted image quality, especially when you connect to the remote computer via slow connection channel.
To set up the plugin, open menu "Manage plugins" in the MyChat Client:

Then double-click on the plugin or press "About plugin..." button:

Click on the settings button in the open plugin information window: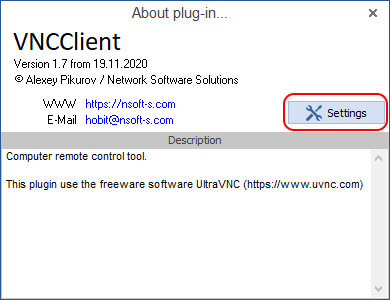 Set up the plugin the way you need: remote computer control, simple screen view and connection quality (in case you have slow connection channel):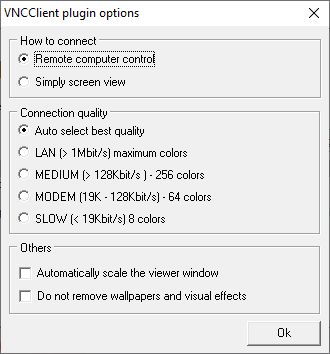 Plugin settings will be saved in the registry and remains there after the client restart. Registry preset HKEY_CURRENT_USER->Software->MyChat Client->Plugins
This plugin uses TCP port 2011. For correct work, configure exclusions for firewall and anti-virus on the computer to which the connection performs.
Aditionally
---
A fine-tune script for configuring access to the remote control/screen sharing (ultra vnc)
Download MyChat VNC Server
Download MyChat VNC Client