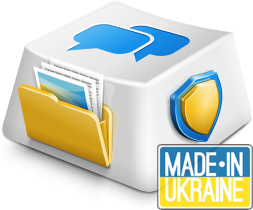 A chat for local networks and secured corporate messenger
MyChat is a powerful client-server chat program for local networks and the Internet. This is the perfect solution for exchanging messages and files in the corporate local networks.
MyChat is an excellent tool for setting up a company messenger within the office.
SSL encryption for sent messages, a bulk notification system, bulletin board, flexible user control system, and a tree-like contact list.
WEB chat for your website that allows visitors to talk to your employees.
Voice and video calls are provided for all platforms. Call your team members over the Internet or local Wi-Fi network. Use screen sharing for convenient collaboration.
Project management (Kanban board): assign tasks to employees and track their progress.
Internal forum (knowledge base) is perfect for creating a knowledge base to share experience, templates, guides, or any other useful information.
Do you want to test the program, but aren't ready to buy a license yet?
Or do you prefer to use free products?
Then install our free chat application, MyChat Free Edition

MyChat Free Edition