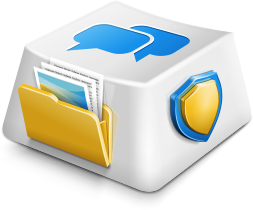 Local network chat and company messenger
MyChat is a powerful client/server chat program for local networks. It's the perfect solution for exchanging messages and files on company or local networks.
MyChat is an excellent tool for setting up a company messenger at the office.
SSL encryption for transmitted messages, a bulk notification system, bulletin board, flexible user control and a tree-style contact list.
WEB chat that can be placed on your website, allowing visitors to talk to your employees.
Audio-video chat. You can call in the chat window and talk using regular voice calls or video calls.
Do you want to test the program, but aren't ready to buy a license yet?
Or do you prefer to use free products?
Then install our free chat application, MyChat Free Edition

MyChat Free Edition