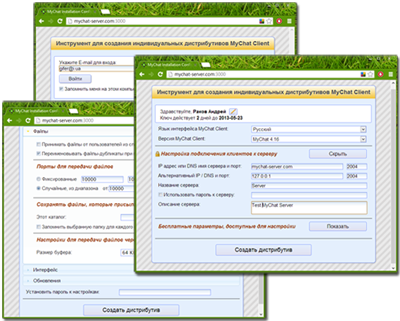 Network Software Solutions company represents you a pilot version of the tool to create individual setup files of MyChat corporate messenger.
MyChat Distrib Maker — is an online tool that helps you to create and configure MyChat Client setup file according to your taste. With this tool you can configure any chat parameter: build in your server address directly in the setup file for connection or change user GUI settings by default. With the help of MyChat Distrib Maker you can choose a MyChat Client version you need (all versions are available).
Now administrators can prepare and adapt MyChat Client setup file for company needs by their own. A few mouse clicks and you get a ready installer.
Almost all MyChat Distrib Maker functions, the other part is available after the subscription.