Groups for uniting users in conference, projects, and tasks. New generator for personal setup files — MyChat Distrib Maker. The latest version of MyChat browser version with user statuses and quick navigation for chat services. The support forum is directly in the Admin Panel.
Let's take a look on these improvements more attentively:
1. User groups
---
Everything is okay with rights groups as long as you use it for appointment. In previous versions, we had connected people in auto created conferences according to rights groups.
We had a problem when we needed to add the same user to different conferences because a person can be only in one rights group. We had to create useless duplicates for groups or "favorite" conferences in client applications. Everyone who did it felt all the inconveniences of such approach.
In a new tool "User Groups" you can add one user to more than one group. Create groups by department, work discussions, projects. No limitations .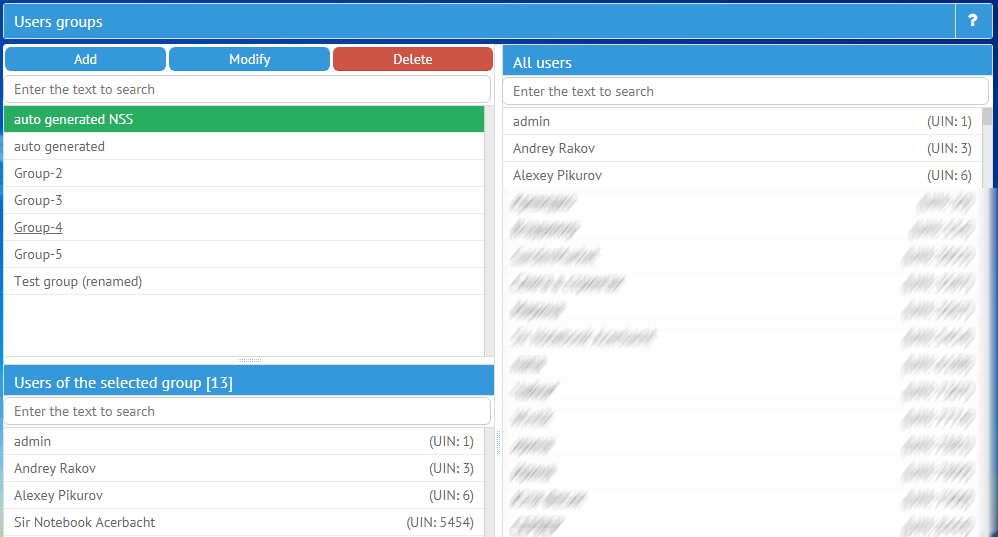 "User groups" is used only in auto created conferences but in the future we will use them in other MyChat tools. Share your suggestions for future versions.
After v.5.18 update, to make auto created conferences works as before, we create duplicates of all rights groups with the preffix "auto created" in user groups and connect them to the corresponding conferences. You won't notice any differences in appearance.
2. Update for MyChat Distrib Maker
---
We added all missing features of the latest MyChat version (more than 140) to MyChat Distrib Maker. Fully redesigned interface and the appearance is similar to MyChat Server management console.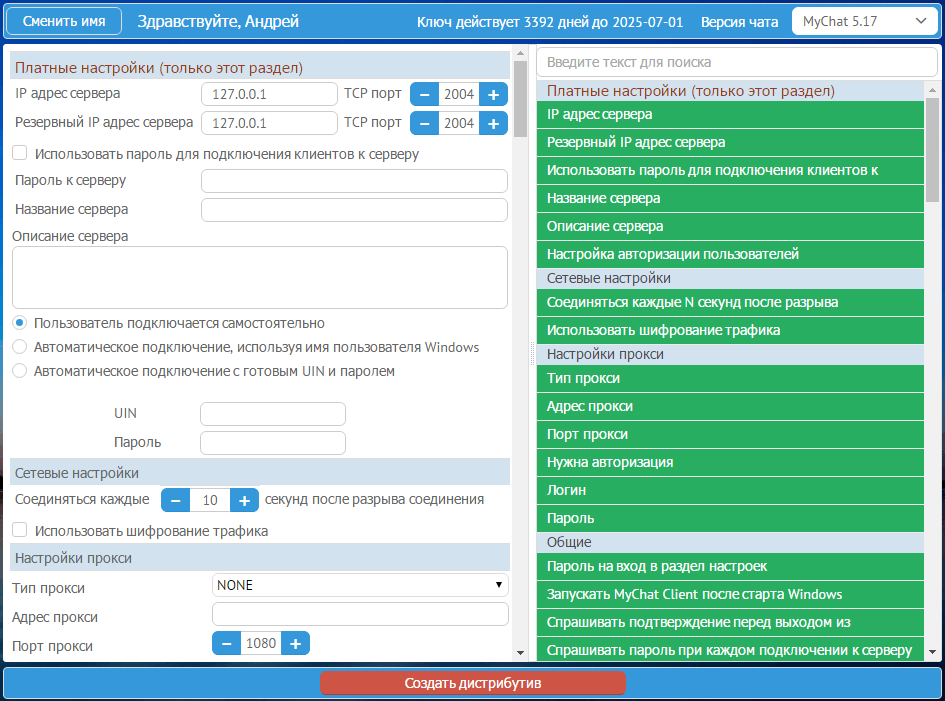 As it was before, in the purchase section you can set the address of your MyChat Server for connection.
We added an authorization type. Now you can create MyChat Client setup file with a ready user (UIN/password) and give it to the person to install.
3. MyChat WEB version update
---
The appearance of MyChat browser version: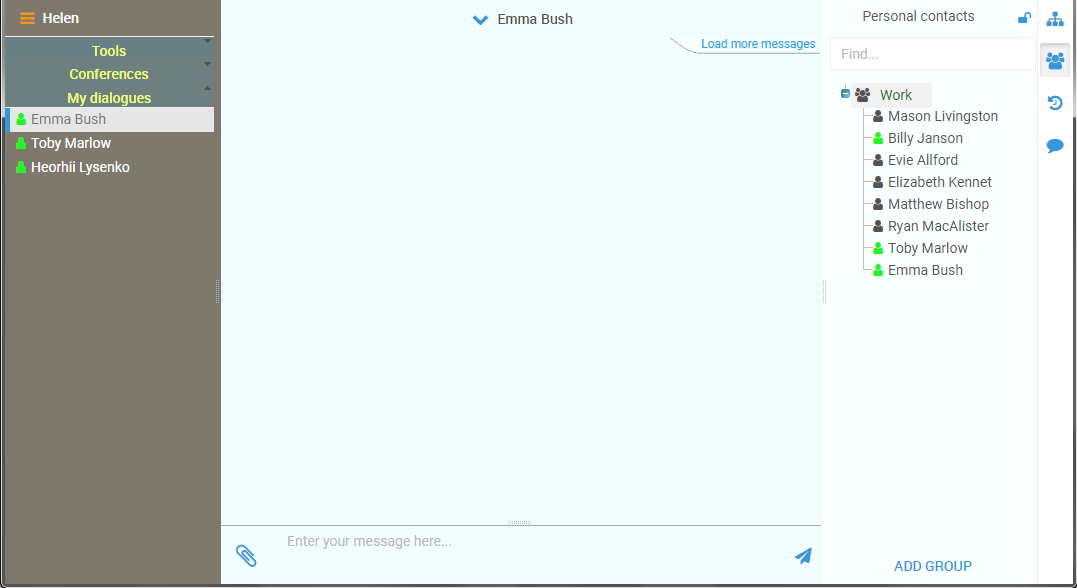 You can switch tools by side buttons on the right on the tool bar. Press the button again to hide the side panel with the list of users .
We added the processing for user statuses like in win32 version. You can see, who is connected to the corporate messenger: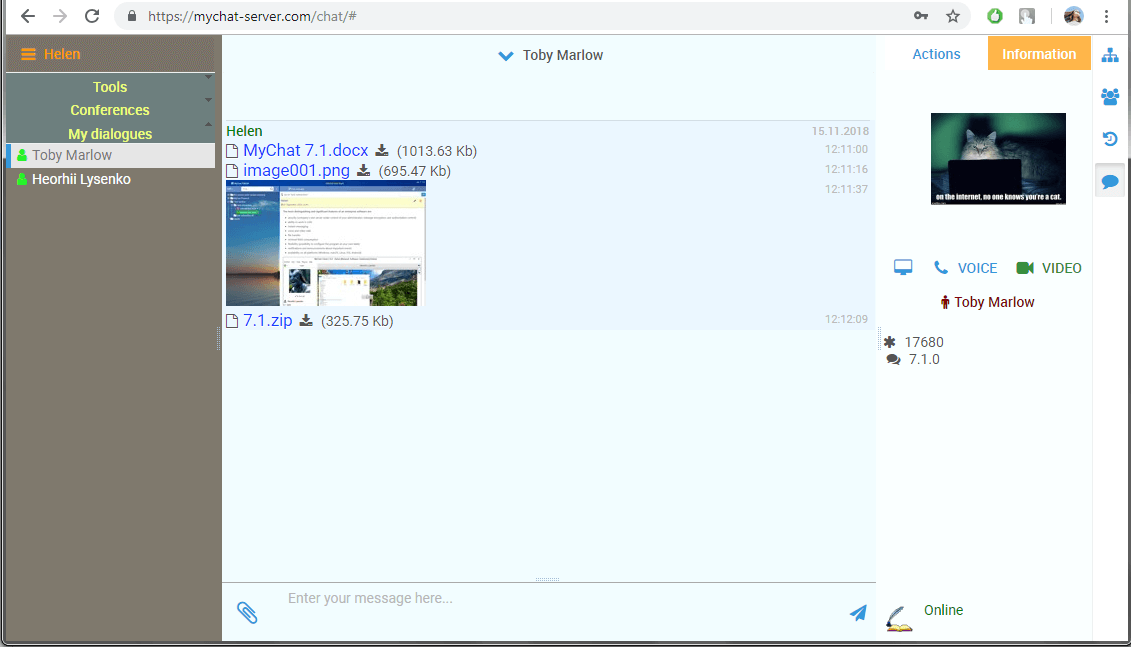 We also made an option to be able to change the background for the dialogue window. It will be easier to differentiate conference and private dialogues.
4. Support forum in Admin Panel
---
There is always questions during configuration. Ask them without leaving MyChat Admin Panel in the section "Support forum":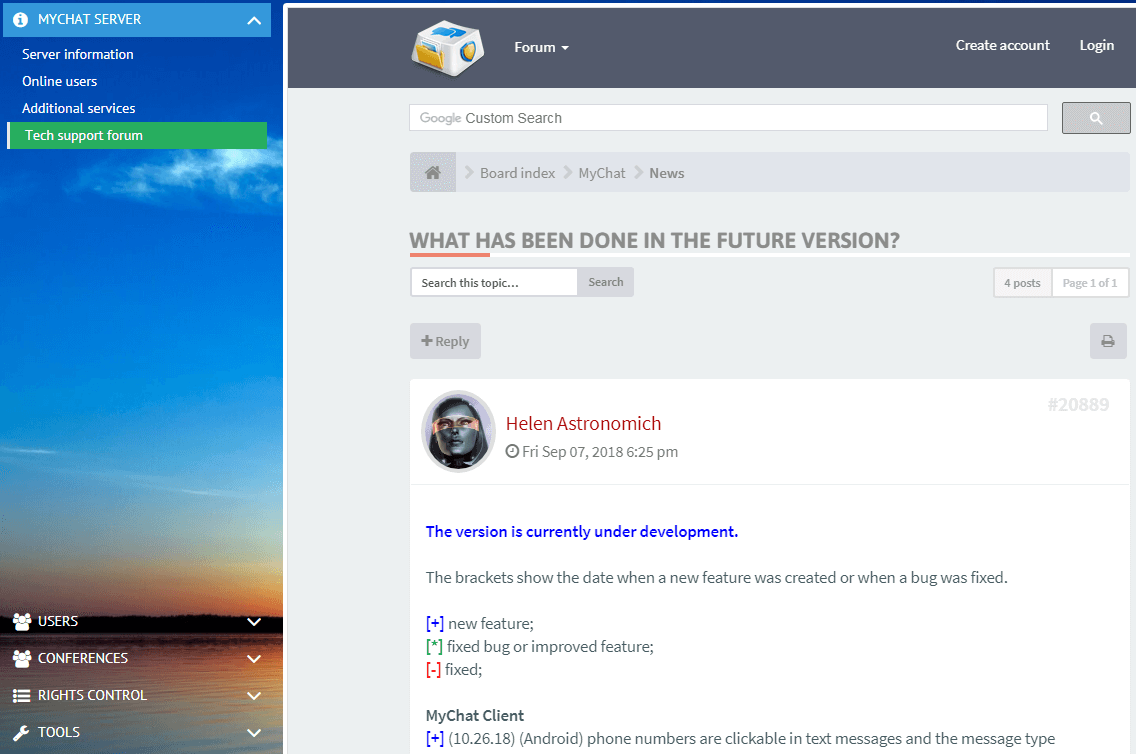 Read MyChat news, ask anything, find solutions on the official tech support forum directly in your server management console.
5. MyChat Server configuration to order
---
Additional services — new section in the MyChat Server management console.
You can find links to "MyChat Distrib Maker" and "Remote installation and configuration":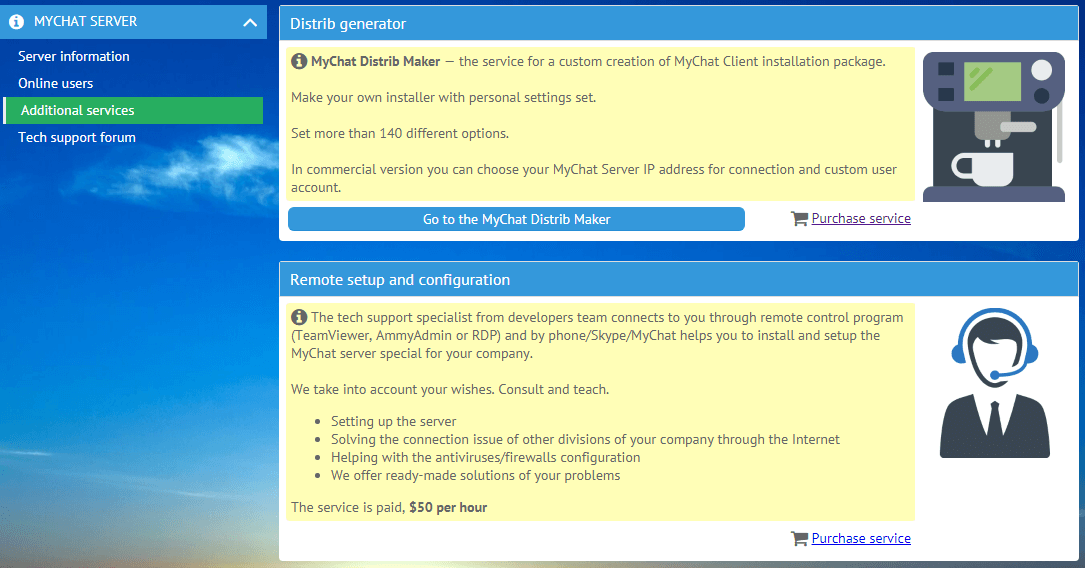 If your company do not have tech specialists and there is nobody to install and configure an enterprise messenger — we can do it for you.
We can connect to you remotely, solve your problems, and give advises.