All plug-ins
Plug-in version: 1.1 from 03.08.2016
MyChat Client minimal version: 5.16
Developer: Alexey Pikurov / Network Software Solutions
Download Radmin
Radmin
---
If you use Radmin for remote computers administration in your network Radmin, we recommend you to take advantage of Radmin integration plug-in for teamwork in MyChat Client.
Probably Radmin is already working on your users computers in your network. You only have to install Radmin plug-in on your MyChat Client. Notice that you must have administrator rights to do console commands.
Now you can run Radmin Viewer immediately by clicking on the username in the chat: in a private conversation, in a conference or by choosing a person from a tree-like contact panel: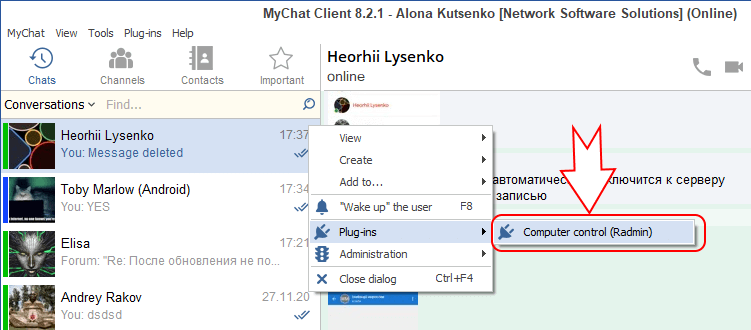 This is especially useful in large networks, where IP addresses dynamic distribution (DHCP) is used, so creation of the one actual contact becomes problematic. MyChat will help you with this. With one click you control the remote computer via Radmin Viewer (you don't have to search and type computer address in the list):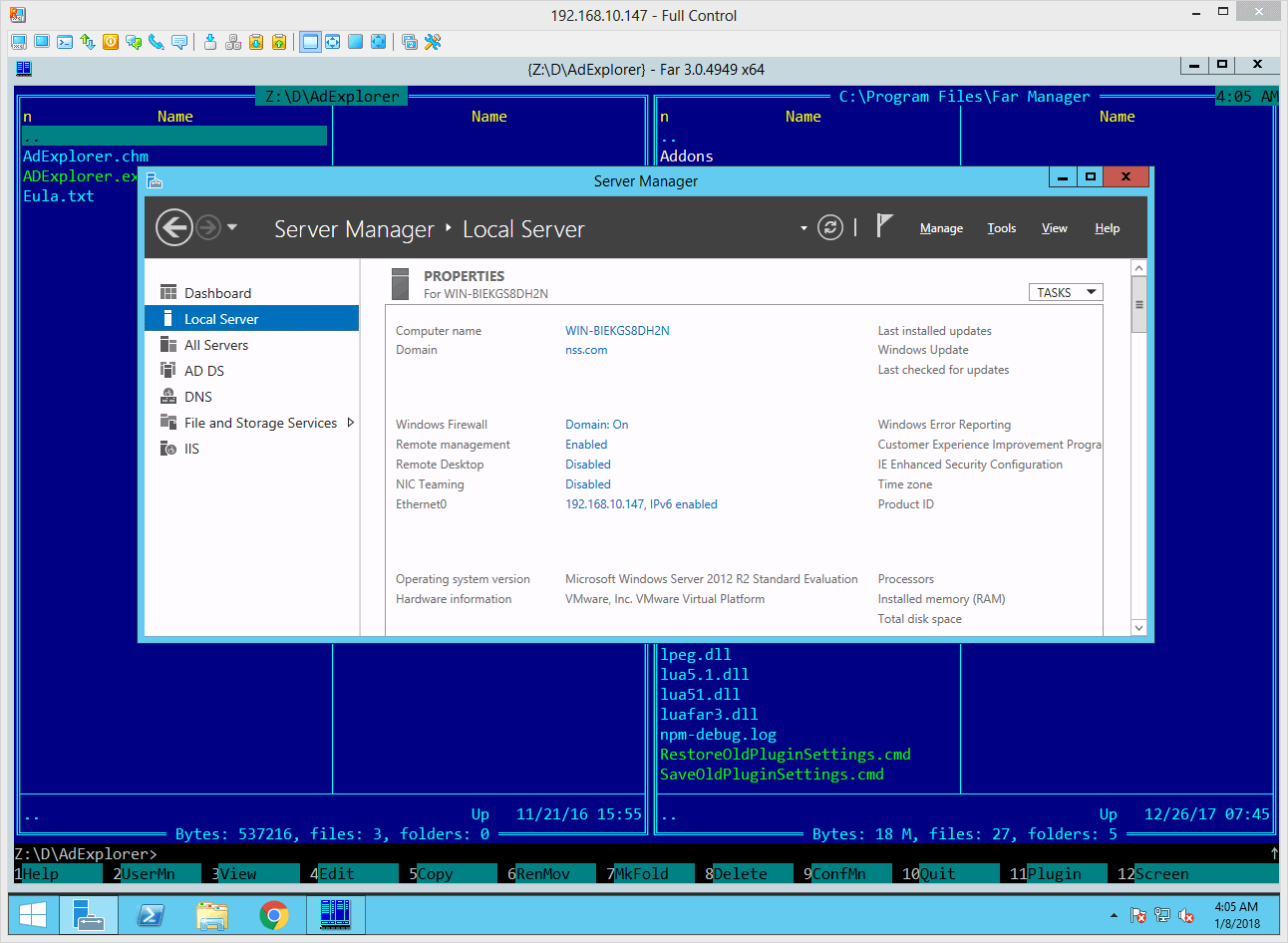 You don't need to download and install Radmin Viewer, the plug-in already has this feature.
You can set up according to your taste with a full range of settings of the official Radmin program: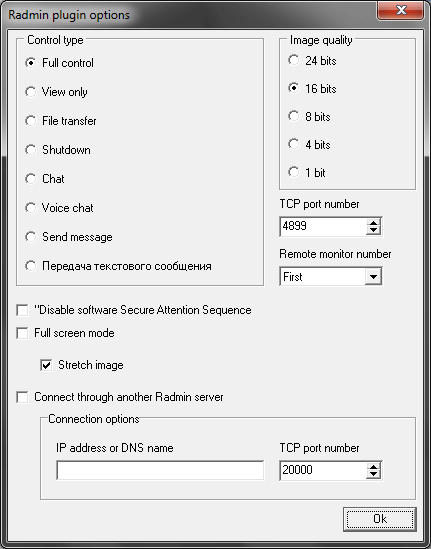 The plug-in is multilingual (Interface in English, Ukrainian and Russian languages).
Download Radmin