In this article you will learn: why using Skype for corporate communications in a company network is a bad idea; why you shouldn't link your business and security with cloud IM solutions; what are the Skype alternatives for a company network use.
1. Skype "crashes", messenger is unavailable
---
That's not a secret that Skype is the most used messenger for business all around the world. But recently Internet users occasionally experience some problems with Skype work.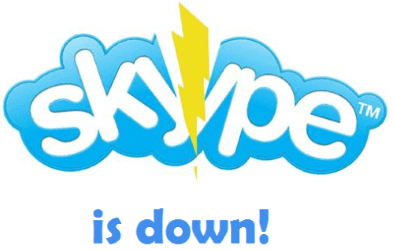 For example, Skype was unavailable all around the world for almost a day.
Such incidents affect those companies, who actively use Skype for instant interoffice communication with co-workers.
If a company builds external relations with its customers using Skype, then you can imagine what can happen when the messenger doesn't work for some reason.
It should be mentioned, that this situation is not the only one and the problems with Skype arise periodically.
Of course, for some companies, Skype inaccessibility is not that extremely critical, but it definitely slows down your working process.
2. Ads, Ads, more Ads, and garbage traffic
---
As you might have noticed since Microsoft has purchased Skype, ads constantly display in the program window.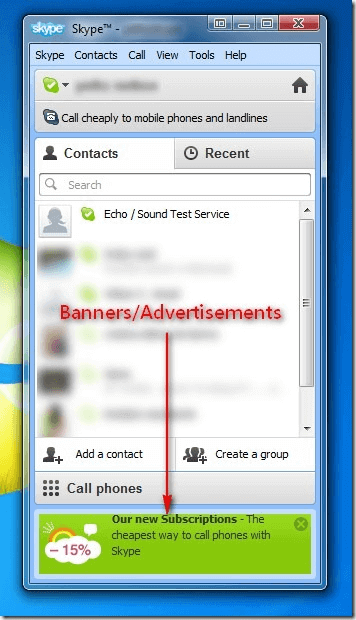 It's everywhere, no matter what window size you make or in which operating system you use the program.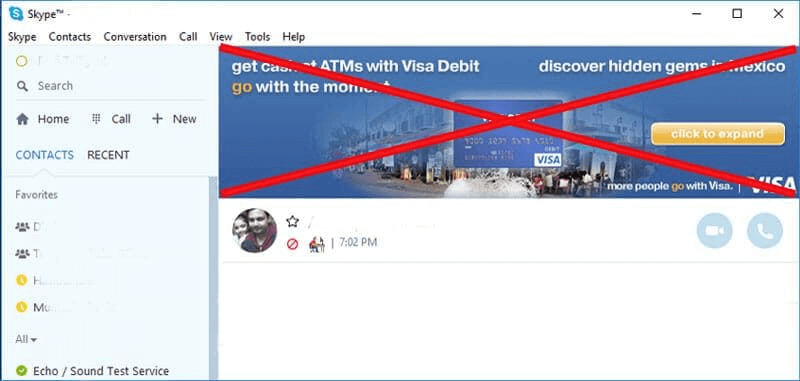 Besides irritable ads and other distractions, don't forget that Skype "eats" quite a lot of traffic for all of this.
3. Gluttonous as Gargantua
---
Skype system resources and memory usage is growing with every version. The picture below proves it better than words. This is typical Skype memory usage on Windows 8, x64:

127 MB is nothing in our modern world. However, if you have a terminal server and at least 50-100 users then prepare money for new memory slots. With such Skype appetites, it's easy to calculate how well your server "feels" even if you and your co-workers use a text chat only (no voice or video calls).
Don't forget, that Skype generates so-called "garbage" traffic (when you don't send and receive messages and documents). The program sends and receives something without your participation.
According to our latest observations, Skype constantly downloads something at a speed of 100-200 kilobytes per second during 2-3 minutes several times a day from the following websites:

        apps.skype.com
        rad.msn.com
        live.rads.msn.com
        ads1.msn.com
        static.2mdn.net
        g.msn.com
        a.ads2.msads.net
        b.ads2.msads.net
        ad.doubleclick.net
        ac3.msn.com
        rad.msn.com
        msntest.serving-sys.com
        bs.serving-sys.com
        
This information can vary. Of course, you can close these hosts via firewall or host editing, but let's be honest — this is not a solution to a problem.
What is even more interesting, Skype support says the following:

So, it's 512 bytes per second, when Skype does nothing. It seems a bit, right?
However, one hundred users generate 175 MB of the Internet traffic per hour!
Well, in reality, this number is bigger.
4. You must update. No exceptions
---
Because you use software, which works on other servers (in clouds, so to say), the company owner (MS) forces program users to update.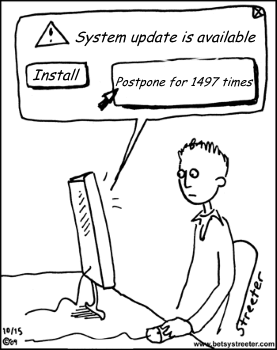 This is not even a recommendation it's a demand.
They don't accept such arguments "we don't need this program update, we fully satisfied with its functions and settings".
If a user has administrator rights then Skype updates automatically. The truth is that you as an administrator solves update problem on dozens and hundreds of computers on your own, which is a doubtful pleasure for you.
In addition to the update, you get an increased memory, resource consumption and all the other "joys of life" that are mentioned above and will be described later.
5. You don't care about the security
---
We intentionally put such an important moment in the fifth place, and not because it's insignificant. For a company, as a rule, security must be in the first place.
But you use Skype, so it means that you don't care about your security.
Yes, it sounds unpleasant, however, this is true. You should read about Skype security in order to get more information about its instability.
And here is another article, which tells how Skype reads your messages.
And here is the important information for last. Did you read Skype license agreement before installing it? Sure, what a platitude habit to read all these miles of text!
Meanwhile, let's open paragraph 5.7:
"By using the Software, you agree that any content that you submit may be transmitted to the recipient of your communication. The content of communications is entirely the responsibility of the person from whom such content originated.


Skype reserves the right (but shall have no obligation) to review content

for the purpose of enforcing these Terms.

Skype may in its sole discretion block, prevent delivery of or otherwise remove the content

of communications as part of its effort to protect the Software, Products or its customers, or otherwise enforce these Terms. Further, Skype may in its sole discretion remove such content and/or terminate these Terms and your User Account if you use any content that is in breach of these Terms."
No-no, nobody is interested in your conversations. It's just a license agreement and pure formality.
Subsection(iii):
"…you are responsible for ensuring that

you do not submit material that is (iii) offensive, unlawful, harmful to minors, obscene, defamatory, libellous, threatening, pornographic, harassing, hateful, racially or ethnically offensive, or that encourages conduct that would be considered a criminal offense, gives rise to civil liability, violates any law, or is otherwise objectionable

."
Microsoft decides what is considered to be offensive for you. And it is never wrong.
You send a message and it gets filtered. You have nobody to blame because you agreed on everything at the very beginning of the Skype installation.
All quotes are taken from the official site.
And here what is said on the Skype company owner (Microsoft) website:
"Skype lets you send and receive voice, video and instant message communications. As part of providing these features,

Microsoft collects usage data about your communications that includes the time and date of the communication and the numbers or usernames that are part of the communication

."
And more:
"To comply with applicable law or respond to valid legal process, or to help our partner company or local operator comply or respond,

we may access, transfer, disclose, and preserve your data. That data could include, for example, your private content, such as the content of your instant messages, stored video messages, voicemails, or file transfers

."
As you can see, there is too much publicity for those, who are using Skype for Business to solve confidential interoffice problems.
6. What to do?
---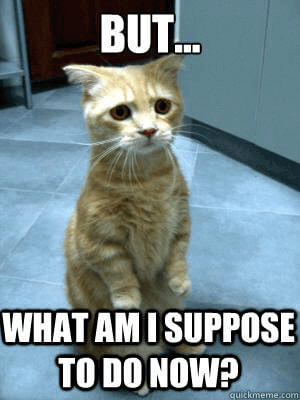 After a session of preventive intimidation, you should think about switching to software that will work under your control.
Corporate chat must work inside your company, so all your conversation must be stored there and nowhere else.
You can choose the commercial software with appropriate functions and price on your own or try to use a free solution.
In this article, we talk about MyChat secure instant corporate messenger.
Prepare a cup of fragrant coffee…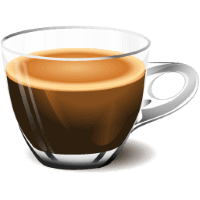 And let's go.
7. MyChat corporate messenger security
---
As we have already said, information safety and control should be in the first place. It means that the program server must work inside your company walls. There must be no external connections and everything must be under control such as messages history on your server and safe connection (secured by OpenSSL or something similar).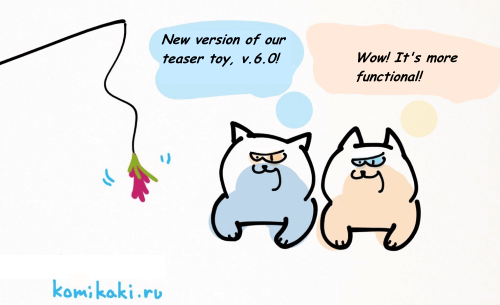 Let's compare Skype and MyChat:
| | | |
| --- | --- | --- |
| | MyChat | Skype |
| Company internal server | yes | no |
| Works without Internet connection | yes | no |
| Conversations history on your server | yes | no |
| Data transfer encryption | yes | yes |
| Encryption of the conversations local history | yes | no |
Everything is clear with the company's internal server: Microsoft doesn't provide Skype stand-alone servers to do the installation inside the company.
Required Internet access is an obvious disadvantage for a corporate chat. MyChat has no problems like this. However, it doesn't mean that you can't link your remote offices via the Internet. It is noteworthy that the server remains under your control.
There is also an interesting moment with an encryption of the conversations' local history. Skype stores entire conversation history in an unprotected SQLite database, so messages can be deleted, read, or forged by any publicly available database editing utility. In MyChat, the local user database is securely encrypted.
8. User rights and restriction system
---
Let's face it, Skype is very bad with it, because it was not initially positioned and developed as a corporate communication program.
MyChat is a corporate product, and we gave the closest attention to the user rights and access to various chat services:
A large number of well-grouped rules by section allow you to configure your user rights and their application appearance. You can create any number of rights groups for any taste.
Also, MyChat has special filters for IP and MAC addresses to prevent unwanted connections.
9. Conferences, common chat groups or another Skype Achilles' heel
---
We honestly feel sorry for those people who use Skype conferences. It seems that Skype initially provided only one-to-one communication with no possibility to communicate in groups.
Consequently, many-with-many communication conferences are not only inconvenient. They simply can't normally be used, especially if you look at any other software product that has conferences. Being poorly implemented those conferences are still better than Skype conferences.
If there are at least ten users in the conference, its use is already inconvenient. The users' list is organized in such a way that it's difficult to understand who exactly is in the common chat (not to mention a search bar, filters, and other important things).
So, here is another table and further explanation.
| | | |
| --- | --- | --- |
| | MyChat | Skype |
| Conferences management | yes | no |
| Automatic conferences | yes | no |
| Moderators | yes | no |
| Conferences permission rights | yes | no |
| Conferences secured by password | yes | no |
| Protocols view by an administrator | yes | no |
What is conference management? An Administrator must be able to create and delete conferences, block names (if necessary), include certain groups of people, or remove them from conferences.
Besides, if there are no users in the conference, it should be deleted. Does Skype have it? That's right, no.
In automatic conferences an administrator configures ready-made conferences for employee departments. For example programmers, accountants, managers, designers, and planners. Based on their profile data, users automatically enter those conferences.
It's very comfortable, useful and, again, Skype doesn't have this feature.
Moderators have rights to remove users from conferences, add new ones, block and make users "silent" for a while, and so on.
Conferences access rights and passwords are tools to control user access to chats. Normal companies can't normally work without these access control tools.
Protocols viewing. Protocols are written in your local server, so the company security department can easily check them, if necessary. If you don't need it — just disable this feature.
10. Common contact list and integration with Active Directory
---
Skype has a problem with it too because it targets the mass market.
All employees create the contact book by themselves, there is no nesting, and it has a flat list. Good for you if you already have users in Active Directory with all the phones, corporate e-mail addresses, positions, and departments, but there are no benefits to be gained from it because all this information won't show up in Skype.
To be fair, there is an MSI package for installing Skype in the domain in the paid version of "Skype for business" (from $2 per user per month)
| | | |
| --- | --- | --- |
| | MyChat | Skype |
| Tree-like contact list | yes | no |
| Common contact book for all users | yes | no |
| Company structure from Active Directory | yes | no |
| Users data import from the domain into the corporate chat | yes | no |
As you can see, there is nothing to comment on, everything is clear.
11. Voice and video calls as an important part of your work
---
Skype is an excellent program for voice and video communication. It can be said that this program is the standard in this field. But it doesn't mean that other programs are stuck in the past.
MyChat uses WebRTC, advanced technology, which is used in the Chrome and Firefox latest versions for voice and video calls. It has the highest quality which adapts to your network speed.
MyChat calls are without echo, noises, and delays not only in the app but in the browser WEB chat too (without app installation).
Of course, Skype still wins this category because of its prevalence. However, this program is not for corporate use.
12. Conclusions or what messenger is better for corporate communication
---
Let's summarize the whole information.
We choose an instant messenger for corporate communication and collaborative solution of production tasks.
Firstly, the program must work inside your company walls. MyChat is leading in this category.
Secondly, voice and video calls. Skype is leading here because of its quality and simplicity. But Skype requires an Internet connection, so its advantage becomes its disadvantage.
Thirdly. MyChat has corporate software integration, users and rights management, settings, etc.
Fourthly. Skype is free, but Skype for Business has a special tariff plan, approximately $2 for a user per month. One user in MyChat costs $6 forever.
Let's imagine that you have a company of 100 people. You will pay for "Skype for Business" use about 2*100*12 = $2 400 per year.
Same MyChat commercial license costs 6*100 = $600 (4 times less).
Conclusions are obvious.