The technical support for all customers of corporate office chat and messenger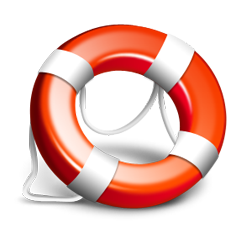 Our strength is MyChat technical support.
1. Over 15 000 companies are working with MyChat
We appreciate the trust of our customers, because we understand: quality and fast technical support is very important for business.

We are on the market since 2004
Setting up, consultations about program work, problem solving, help with non-standard situations... We understand how difficult to solve different problems yourself, because we worked as technical support engineers in the past.
Dozens of versions, thousands of solved problems on the official support forum: here are the results of our labor.
А real customer reviews are the best confirmation of our work quality.
2. Premium support
Even if you don't have the system administrator in your company, we can install and configure the corporate instant messenger remotely. The minimum cost of your time and the highest level of technical competence.
3. Technical support for free version users
Yes, we can help everybody, even if you are not the official customer.
Try this free version and our technical support quality.
4. Earn with us!
The Network Software Solutions is open for cooperation. We are successfully working with a number of system integrators. Join now!