MyChat 24: your chat in the internet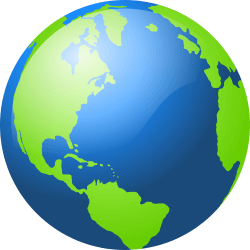 MyChat 24 — is a wonderful option to create your own chat on the internet for collaboration with employees or friends, meetings, etc.
1. Convenient and quick solution
Now you do not have to purchase IP address, find a platform for the server and reliable connection channel. Network Software Solutions will provide you with everything!
Your own MyChat Server with any number of user connections, connection channel up to 10 Mbit, qualified technical support from developers.
2. Security
With flexible traffic filtration, you can open the access to the chat only for specified IP addresses or address ranges. Also, use filters for MAC addresses.
3. Use MyChat as a marketing platform!
If you want to get a network chat and want to make a profit from it — choose MyChat. You can configure banners and display them to potential customers or website visitors.
MyChat 24 means renting MyChat Server. It is a perfect alternative to purchasing. For example, purchasing MyChat Server for 50 concurrent connections costs $200. While renting the same server costs $25 per month only.
How much connection do you need?
Renting for connections, price per month:

your Email

Яндекс.Money
или
Bank card